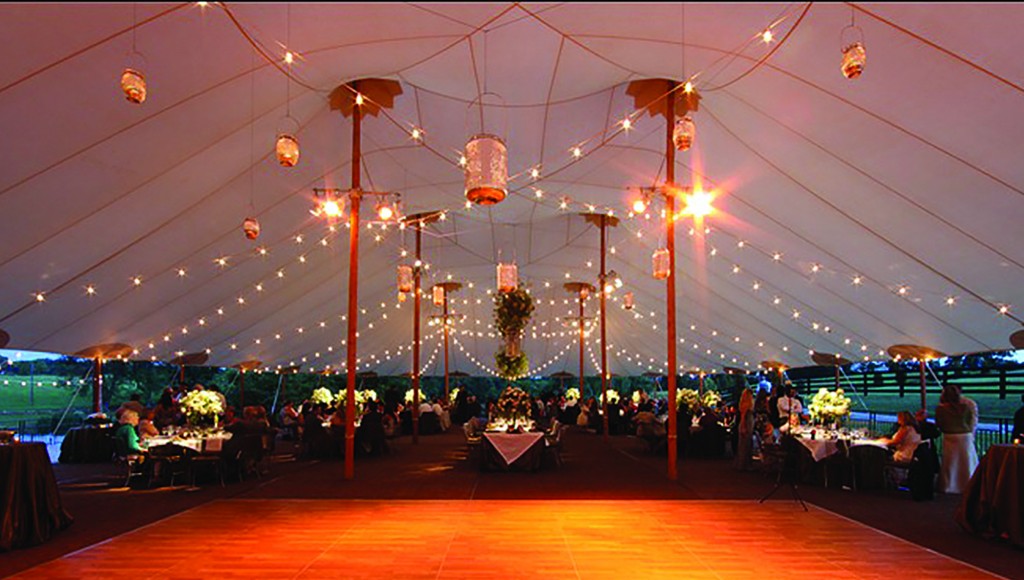 WEDDING LIGHTING: TYPES AND TIPS
Did you know that the majority of brides spend 7 to 12 months planning their wedding? That's a lot of time to put into one day. What it amounts to is all of us want our wedding to be absolutely perfect. And since perfection is all in the details, the one detail you'll want to make sure you don't overlook is wedding lighting.
Not only does lighting add mood and beauty to any setting, but even the smallest details of your wedding lighting can really make a difference in how attractive your wedding will be. For instance, using an LED spotlight on the wedding cake can set the stage for the whole reception area, and make your cake look even grander.
If yours is an outdoor wedding, there are a few things you can do to spruce up the setting. Like adding strings of lights that flow down from tree branches – this will create a blanket lighting effect that's absolutely stunning. Depending on the look you're going for with your wedding, you may want to consider adding different colored bulbs, or even color coordinating them to match your invitations.
Another great way to add ambiance to an outdoor wedding is by using luminarias or paper lanterns around steps and stairs. Not only do these lights add an elegant, airy feel, but practically speaking, they're great for lighting paths when twilight sets in.
Indoors or out, you'll definitely want to use uplighting for some of your wedding lights. If you're not familiar with the term, uplighting is floor lighting that's aimed upwards towards the ceiling – the amount of ambience these lights add is truly amazing.
Did you know that lights can actually affect energy levels? Here's another tip that you'll want to try. During the reception dinner, tone down the lights into a soft and shimmering ambience, then once the post-dinner celebration begins, switch to brighter, more engaging lights to boost the energy up and get everyone out on the dance floor.
At your wedding, you want to make sure everyone has a great time, including yourself. Using a reliable professional for your wedding lighting is of utmost importance, and it shouldn't take away from you bringing your own ideas to the table. Be sure that the company you choose to do your wedding lights is listening to your desires and working with you, offering guidance to make your vision a reality. It's your day, so be sure to make the most of it with the perfect wedding lighting.